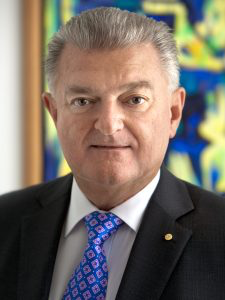 Bronte Howson
Non-Executive Chairman
Bronte Howson has experience in the Australian automotive retailing industry in a career spanning more than 35 years.
Bronte was appointed CEO of Automotive Holdings Group (ASX:AHG) in January 2000 and became Managing Director in 2007. He led AHG from being a private group with operations largely based in Western Australia to becoming the nation's leading listed specialist Automotive and Logistics Group, establishing a track record of driving pro table growth.
Bronte is President and a Life Member of the East Perth Football Club and was awarded honorary life membership of Rocky Bay for his support of the charity. He was awarded the Medal in the Order of Australia in the 2016 Queen's Birthday honours list for services to the automotive industry and to charities.
In 2016,  Bronte was awarded the Medal in the Order of Australia in the Queen's Birthday honours list for services to the automotive industry and to charities.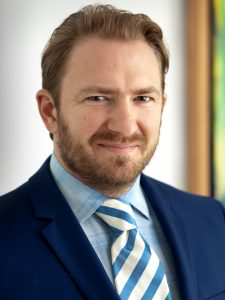 Peter McUtchen - B.Eng. (Civil Engineering) MAICD MIE
Chief Executive Officer
Peter McUtchen has 16 years experience in the structural design and construction of specialist concrete buildings and structures. Peter's experience in the construction industry was founded with the specialist subcontractor Soletanche Freyssinet where he developed his expertise in the design and construction of post-tensioned structures and management of construction projects.
Upon establishing the Freyssinet brand in the Western Australian market, he transitioned into the engineering consulting industry becoming the Practice Manager for ADG Engineers (a national structural and civil engineering consultancy).
Peter's experience with Freyssinet spanned 11 years in both Australia and the United Kingdom, where he specialised in the design of post-tensioned structures and management of the building and construction areas of the business.
Peter's work at ADG Engineers in Perth focused on providing complete structural designs and solutions for builders and developers whilst continuing to partner with specialist subcontractors in the design of post-tensioned structures.
Peter is the Immediate Past President of the West Australian branch of the Concrete Institute of Australia where he represents corporate partners and individuals working in the concrete industry.
Robert (Bob) Freedman
Non-Executive Director
Bob Freedman is the former Chairman and a Non-Executive Director of SRG Ltd (ASX:SRG), a leading Australian specialist design and construction company with over 50 years' experience supporting the construction of high-profile global projects.
Bob has been associated with SRG (then Structural Systems Ltd) since 1970 when he joined the business as founding Manager for Western Australia. He then held the role of Managing Director from 1985 until 2009 and has been a Director since 1985, serving as Chairman of the Board between 2009 and 2014.
Over the past five decades at SRG, Bob has been involved in the design and construction of many iconic projects, including Centrepoint Tower and Stadium Australia in Sydney, Eleanor Schonell Bridge in Brisbane, Colonial Stadium and Rod Laver Arena in Melbourne and the Emirates Tower in Dubai.
Bob was responsible for establishing SRG's overseas operations in Asia, the United Kingdom, the Middle East and South Africa. Mr Freedman is also the past Chairman of Highway Construction, a West Australian owned civil engineering contractor specialising in the specialising in the delivery and management of road, bridge and pavement construction contracts across Australia.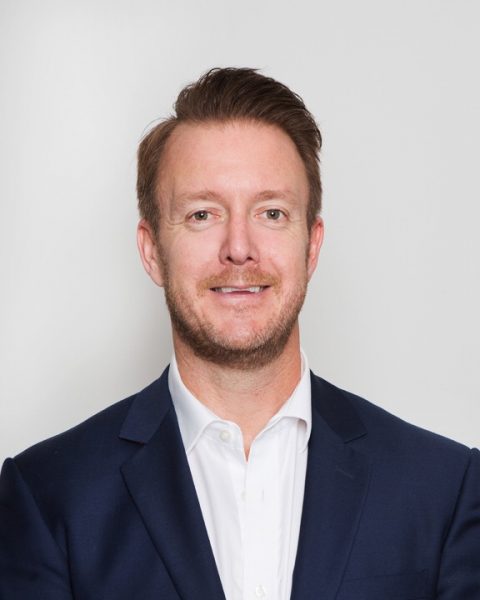 Robert Martin
Non-Executive Director
Rob Martin has over 22 years' experience specialising in operational restructuring, growth strategies and profitability.
Rob is currently the Executive Chairman of ASX listed Strategic Minerals (ASX: SUV) and ex Non Executive Chairman JV Global (ASX: JVG) and has been working as a Non-Executive Director for several large private firms where he has been charged with the operational restructuring, balance sheet strengthening and sales and profitability of the groups.
Rob currently runs a family office where his private investment vehicles, Estreet Investments, GDM Capital Investments and GDM Capital Investments (USA) LLC conduct their operations.
David Thomas
Business Development Manager
David Thomas is a construction industry professional with 15 years of construction knowledge and experience in Australia, Malaysia and the United Kingdom.
Completing his Higher National Certi cate (HNC) in Construction in 1997, David's career has incorporated residential renovations, commercial building construction and project management of heritage builds.
Throughout his career, David has managed numerous construction projects, and as a project development director, he has led teams that have been awarded national accolades.
David's network locally and internationally has supported the development of the PARKD Car Park System and provided market information for the system design.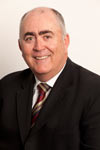 Mr Kevin Hart
Company Secretary
Kevin Hart has over 30 years experience in accounting and the management and administration of public listed entities in the mining, mining services and exploration sector. His experience includes senior accounting and finance roles with ASX listed gold miners and 10 years as the Company Secretary/Chief Financial Officer of an ASX listed diamond exploration company.
Kevin holds a Bachelor of Commerce degree from the University of Western Australia and is a Fellow of the Institute of Chartered Accountants.