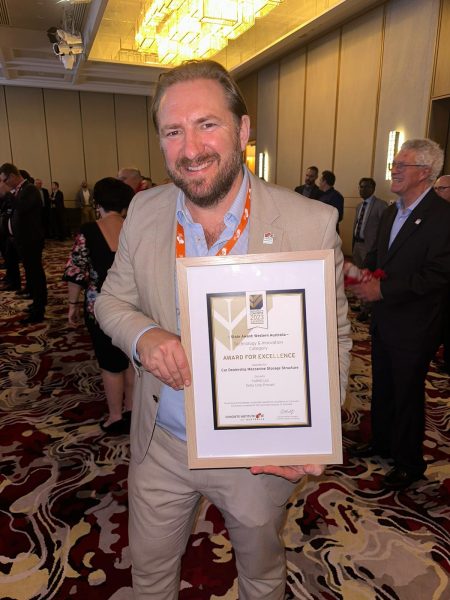 PARKD LTD wins State Technology and Innovation Award in the Concrete Institute of Australia Awards for Excellence in Concrete for the design and construction of the John Hughes Project using the rapid permanent PARKD prefabricated structural system.
The Project involved the rapid construction of an extensive suspended mezzanine structure for the storage of vehicles inside an existing warehouse using PARKD's patented Continuously Voided Beams (Delta Corporation Ltd) and Speedfloor Ltd slab system.
With a high percentage of prefabricated elements, the project was assembled in a matter of weeks reducing cost and risk to both our client and PARKD.
Thanks to our team for delivering a fantastic result for our client and to our project partners and consultants Whitehaus Architects, Arup and Peritas.
David Thomas Peter McUtchen Carl Kirk Robin Hur Simon Amos
The awards recognise the significant contributions to excellence in concrete research, design, construction and materials in Australia and in particular this category includes significant contributions to the understanding or use of concrete as evidenced by research, technical publications, patent applications, new products or pieces of equipment, new techniques, design innovations, or educational activity.